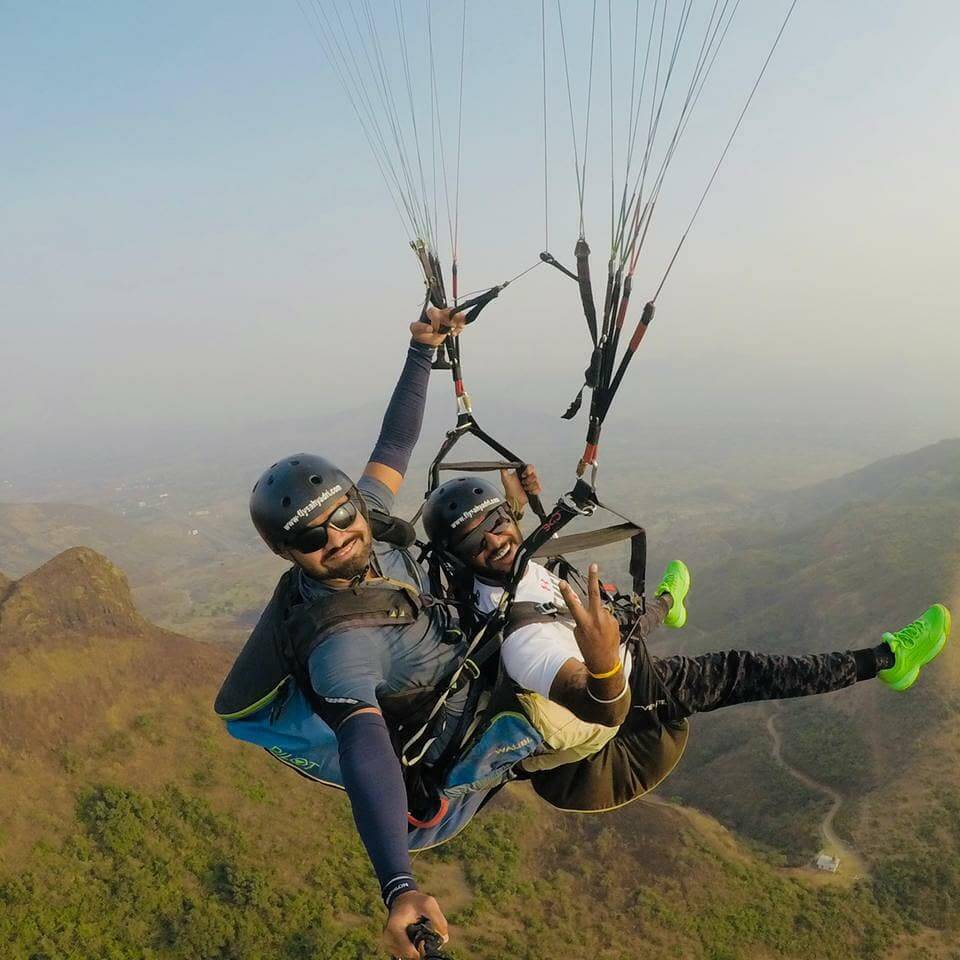 We're the pioneering institute of paragliding at kamshet. Provides stylish experience of paragliding for those who are empty for adventure and love to fly in the air. For all those adrenaline junkies we bring you stylish experience, value for plutocrat at stylish price in entire kamshet. Kamshet is one of two places in India where paragliding is allowed. We're the platoon of experience staff including certified aviators with paragliding airman instrument from world renounced institute " royal society of paragliding UK ". We employ only the stylish paragliding outfit which is certified by Indian standard and quality norms for mortal safety. We employ stylish practices to insure the client safety. And to give them stylish experience in the air. We also give selfie vittles and videotape taping vittles so that you can capture the stylish experience in camera. Our end is to give client stylish experience with assurance of security & safety And have memory for the life. we give stylish service starting at affordable cost.
Your Adventure Life Is Just One Call Down, For further Information communicate Us Now.
Why paragliding at kamshet?
Questions and Answer for Paragliding:
There is any weight limit in paragliding?
-Yes, the weight limit will be determined by the paragliders. In general, the weight for a single paraglider should not be more than 120 kgs.
What is the tendon paragliding ride?
-After a few steps down a gentle slope, experience the thrill of paragliding, a must-do in Kamshet.
You will be harnessed into your comfortable front row seat with your experienced tandem pilot taking the controls.
Have an exhilarating joy ride or a relaxed scenic flight. Our higher take-off option is from the Tower Hill site.
It gives us the opportunity for more aerobatics – more of those spins and turns in the air – for the thrill-seekers.
If you want a gentle tandem flight but still take off higher, this is also for you.
Is tandem paragliding ride safe in kamshet ??
-Yes, a tandem paragliding ride is completely a safe activity to experience.
Like any other adventure sport, paragliding has some risks involved with it as well.
But with proper safety measures, these risks can be minimized to a great extent, making the activity quite safe.
And to ensure that it is safe, the operators follow utmost safety guidelines.
First, the operators use the best quality paragliding gear that is well maintained and regularly checked for wear and tear.
If they deem the equipment unsafe, they will decommission it.
On top of that, the pilots are highly trained and experienced.
These pilots make sure you are strapped in well, and they will double-check each harness before taking off.
Lastly, if the operator deems the wind conditions unfavorable, they will cancel the flight.
Under no circumstances will the operator risk taking off with unfavorable wind conditions.
With such stringent safety guidelines, paragliding is safe in Kamshet.
We make sure to follow all the guidelines issued by the government to keep the safety of our customers as the priority.
Can beginners visit for paragliding in kamshet ?
– Totally! Paragliding tandem flights are designed with beginners in mind.
For these tandem flights, you are accompanied by a skilled and experienced pilot who handles the paraglider.
So all you have to do is sit back comfortably and rejoice in the flight with a pilot.
You can go paragliding even if you have no prior experience or know nothing about paragliding.
which is the best time for paragliding ??
-October to May is an ideal time to try paragliding rides Due to clement weather conditions in Kamshet.
Normally the average wind speed is around 20 km per hour which facilitates smooth flying.
October is the onset of the winter season here which continues till February.
In Summer the temperature is on the higher side during months between March and May.
Monsoon season is the most unfavourable time for Kamshet paragliding as the adverse weather might hinder your adventure ride.