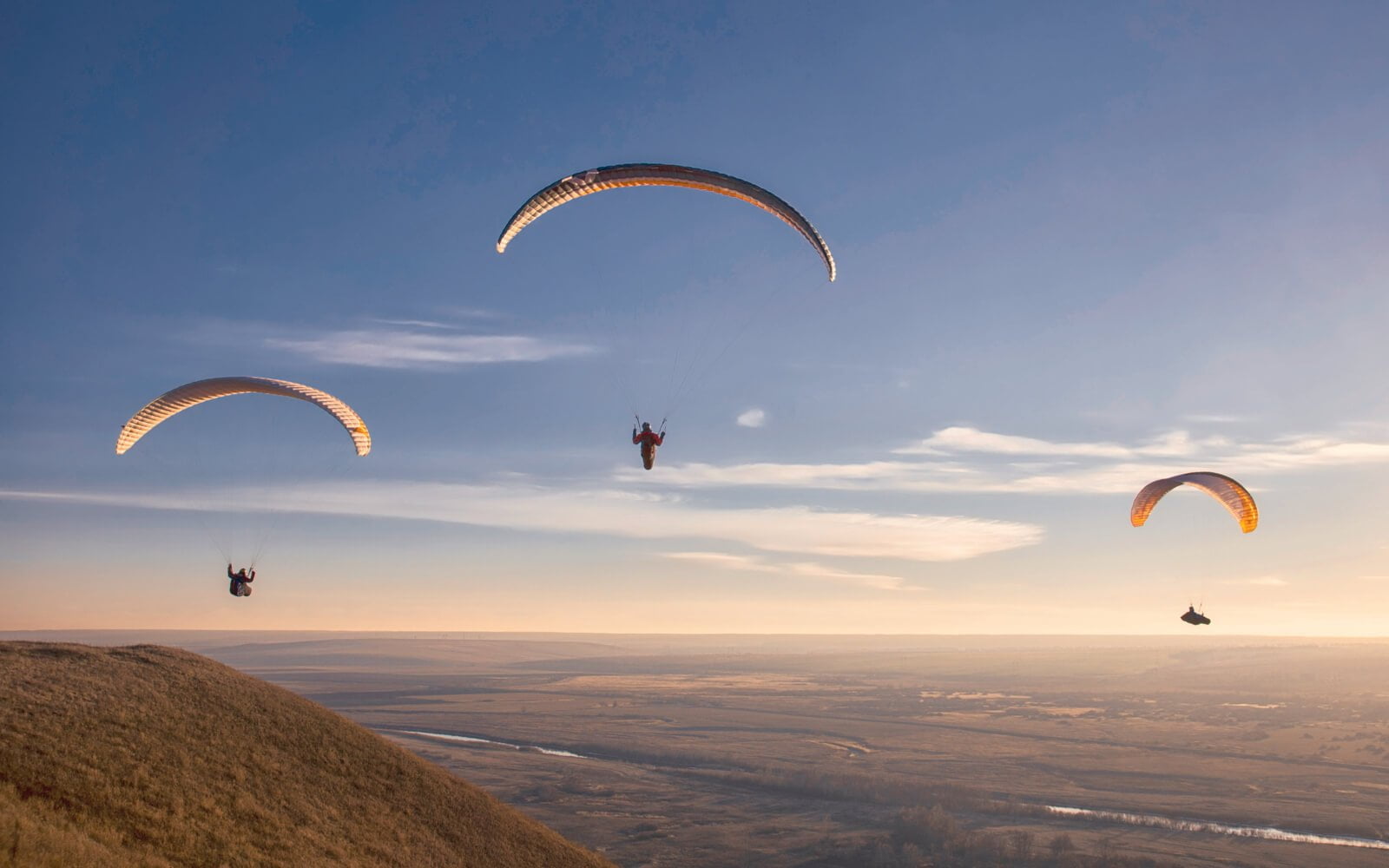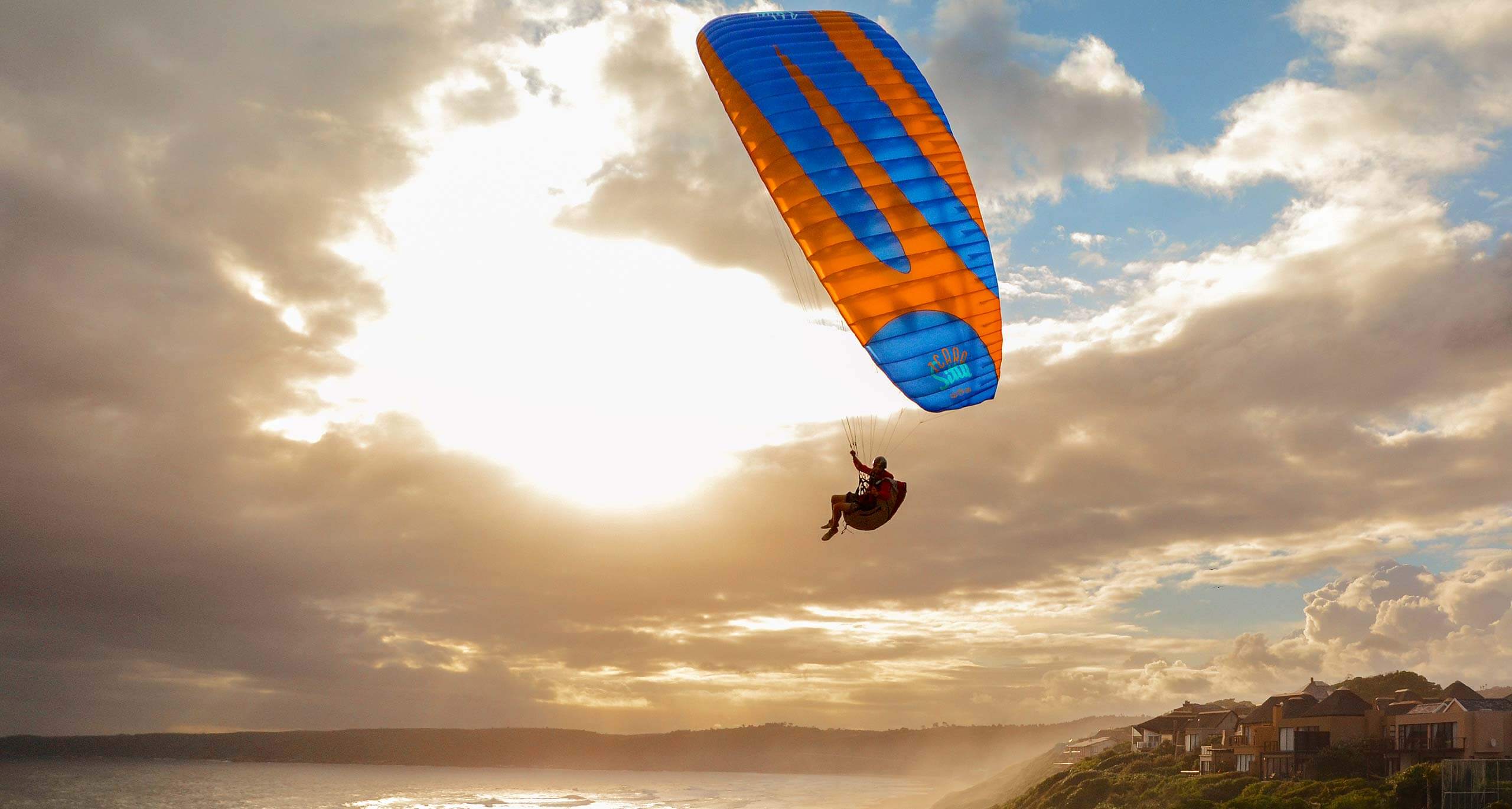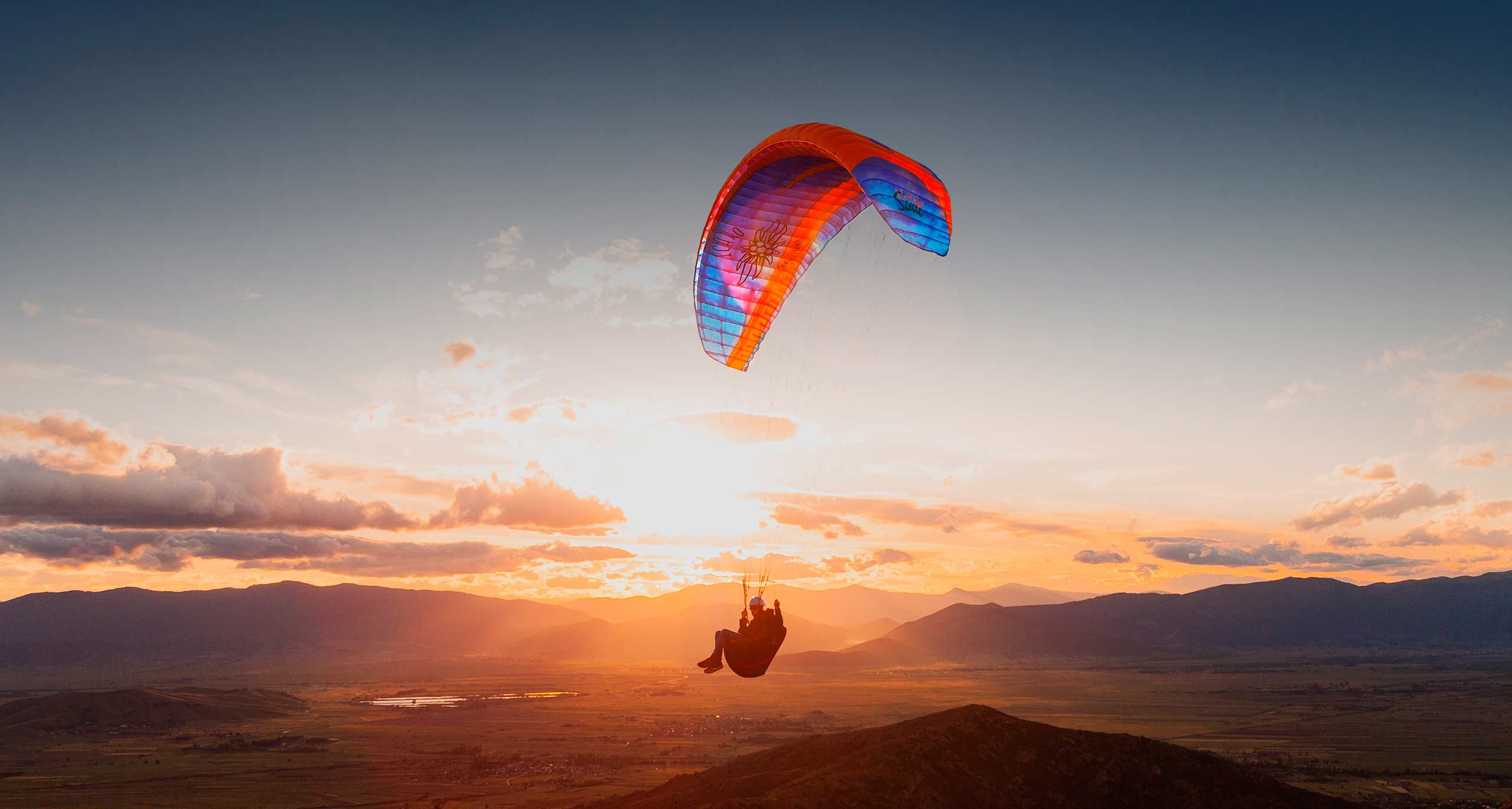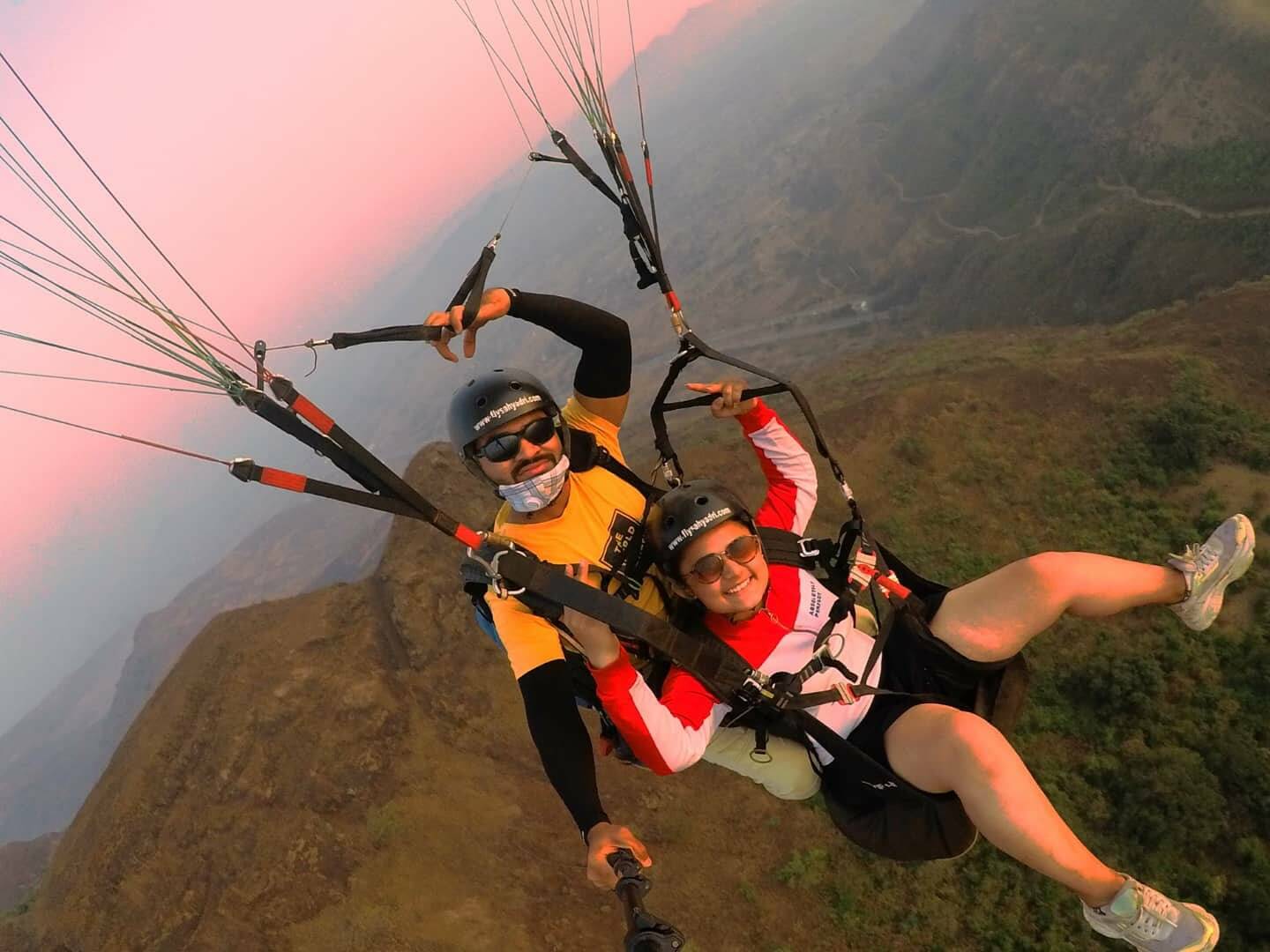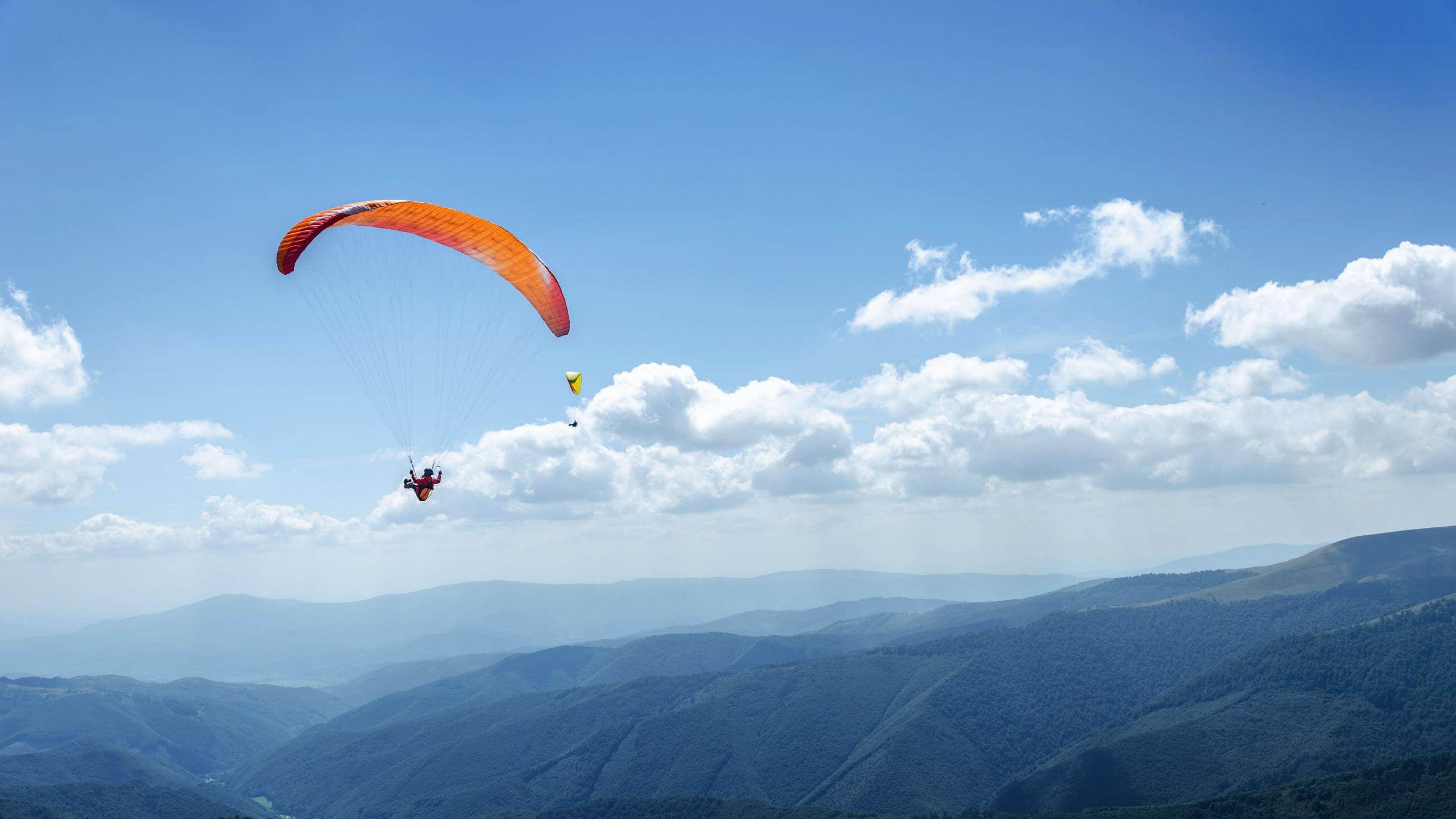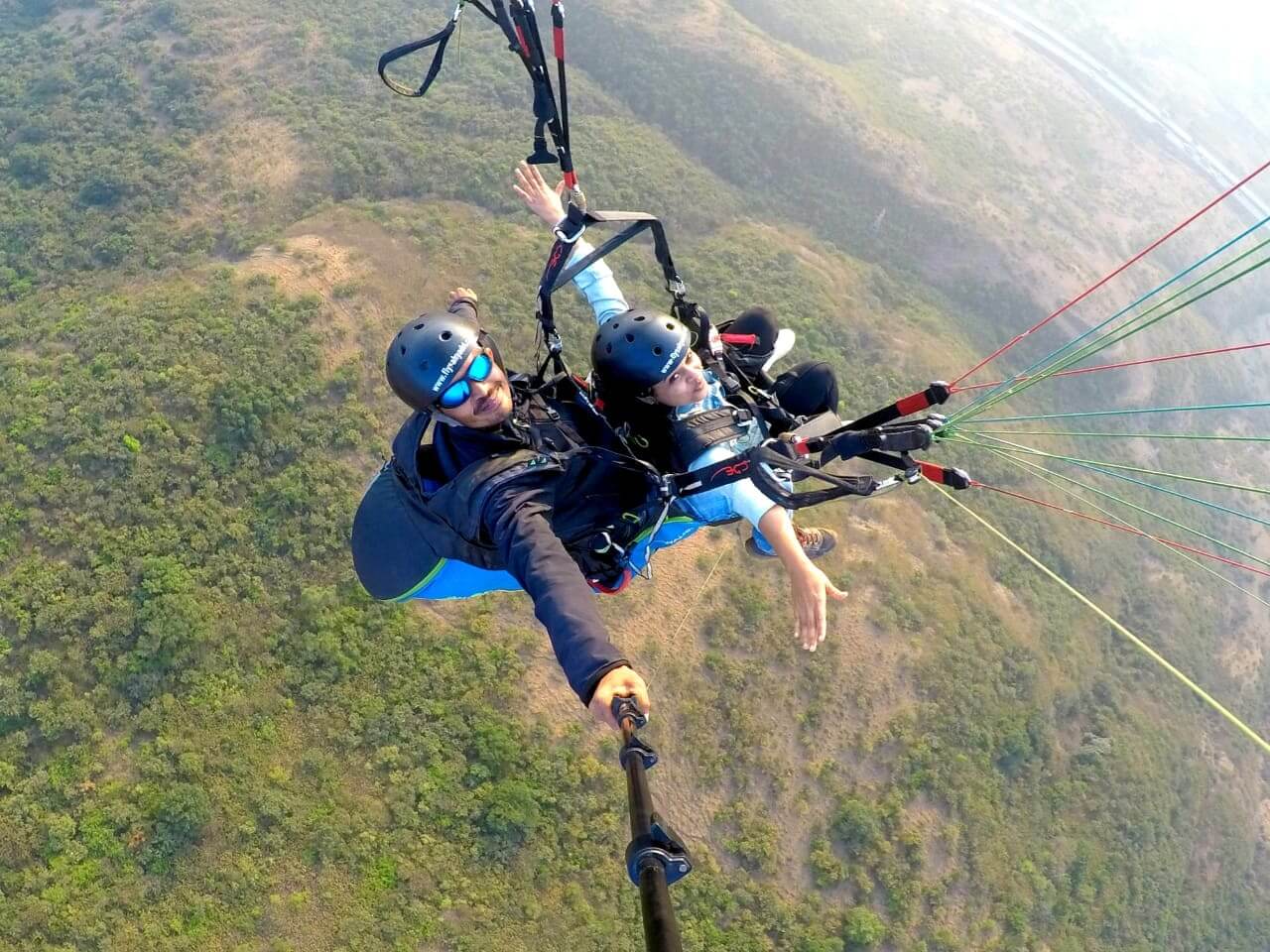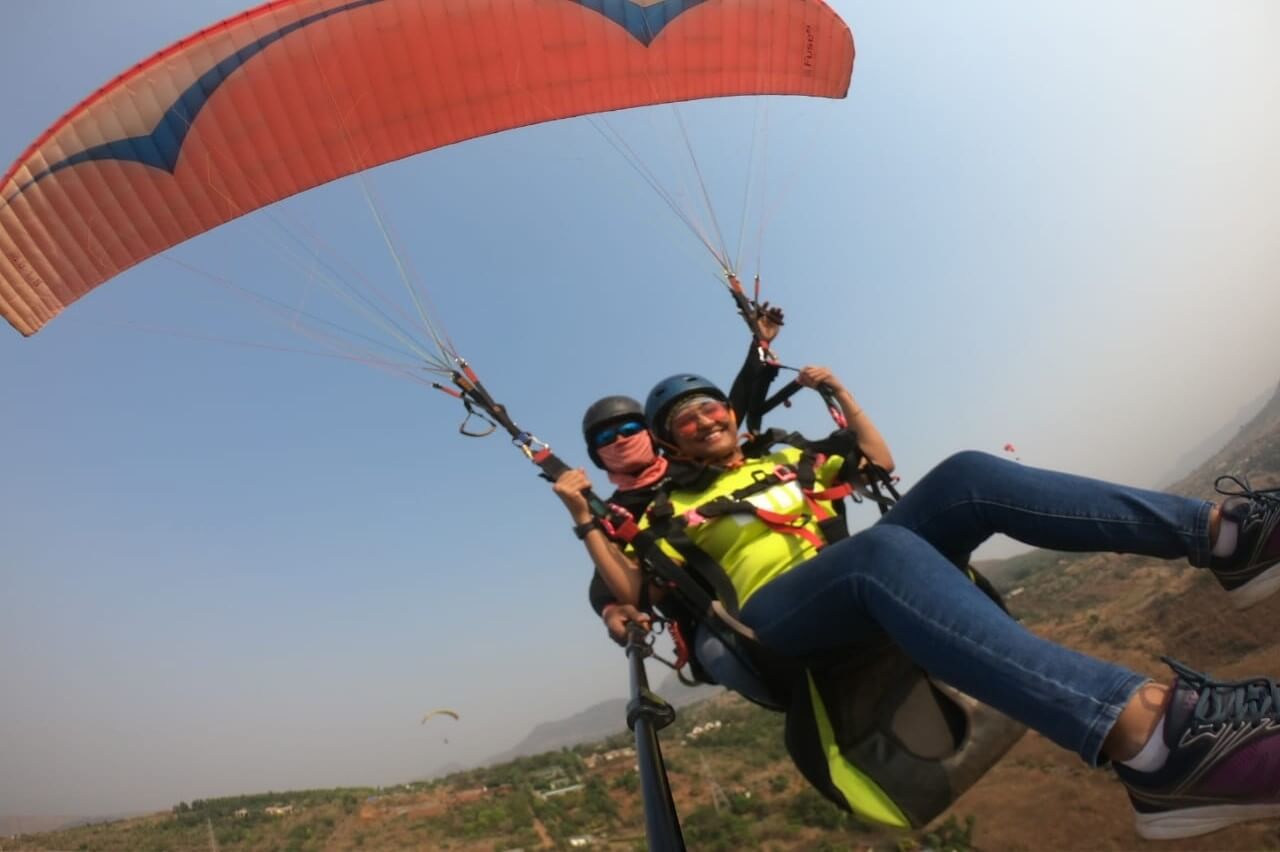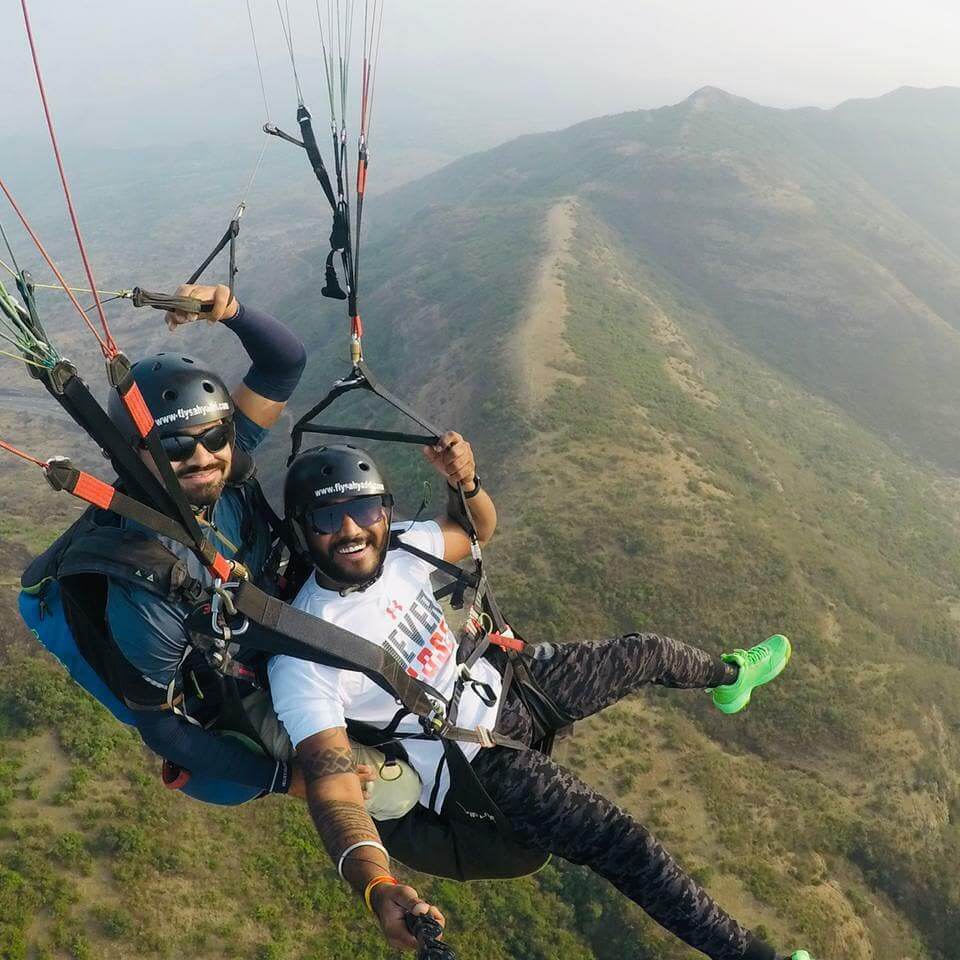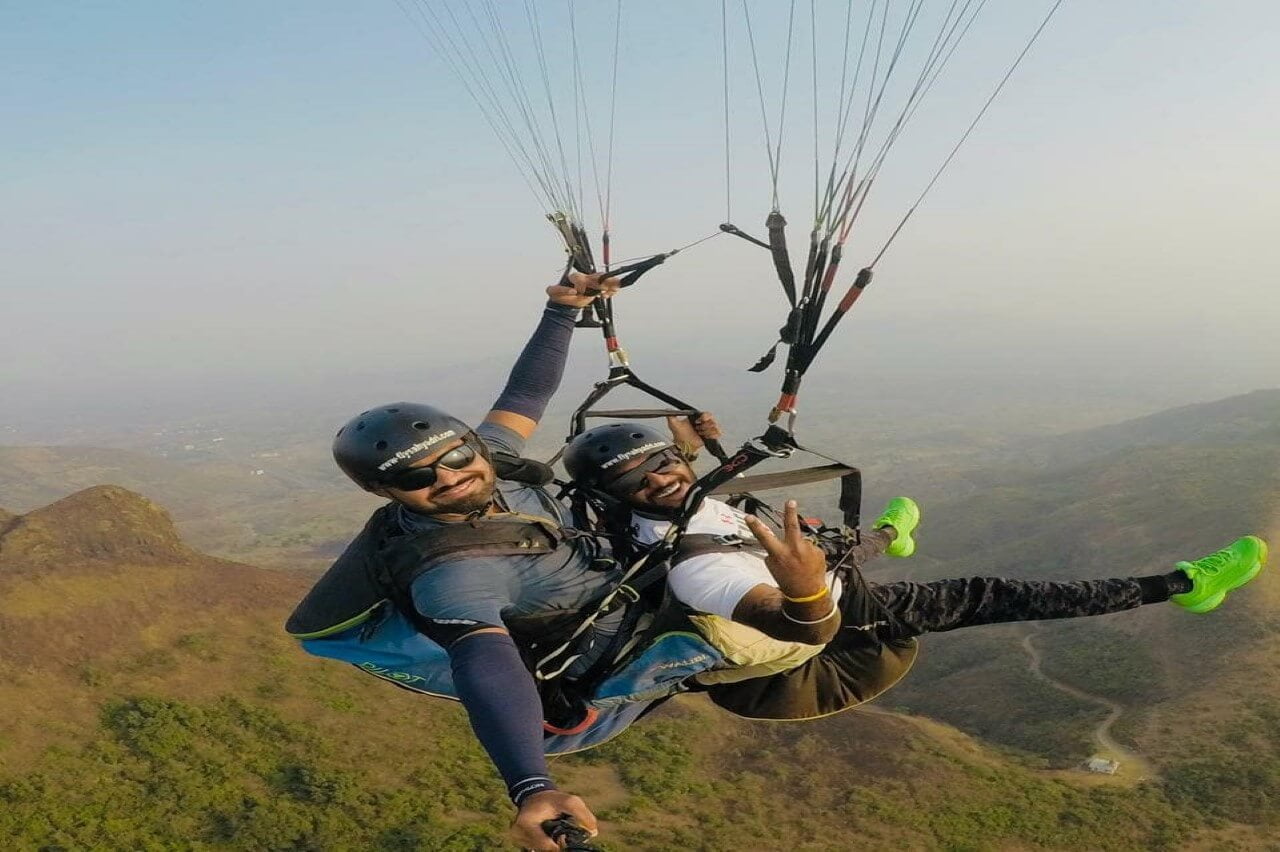 WhatsApp Image 2022-01-29 at 12.10.36 PM (1)
paragliding-product-fallback-image1
WhatsApp Image 2022-01-29 at 12.10.37 PM (1)
WhatsApp Image 2022-01-29 at 12.10.31 PM (Custom)
WhatsApp Image 2022-01-29 at 12.10.36 PM (Custom)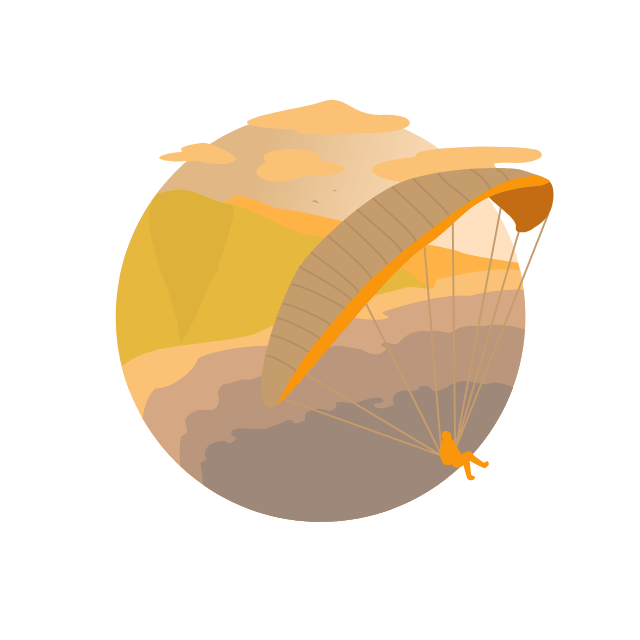 We are the pioneering institute of paragliding at kamseth. Provides best experience of paragliding for those who are hungry for adventure and love to fly in the air. For all those adrenaline junkies we bring you best experience, value for money at best price in entire kamseth. Paragliding in Kamseth is only one of two exclusive places to paragliding in India.
We are the team of experience staff including certified pilots with paragliding pilot certificate from world renounced institute "royal society of paragliding UK" . We employ only the best paragliding equipment which is certified by Indian standard and quality standards for human safety. We employ best practices to ensure the customer safety. And to give them best experience in the air. We also provide selfie provisions and video taping provisions so that you can capture the best experience in camera. Our aim is to give customer best experience with assurance of security & safety And have memory for the life. we provide best service starting at affordable cost of just Rs. 3000/-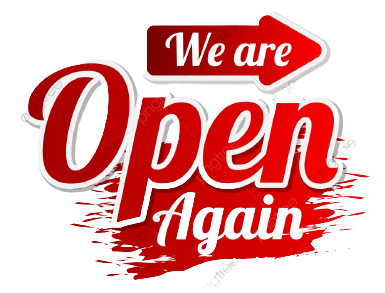 Kamshet Paragliding Adventure is found amongst the Sahyadri Mountains, meaning that most take-off sites require a little hiking. Because India is a country with naturally lofty hills, as well as two huge mountain ranges—the Western Ghats and Himalayas—the land is perfect for paragliding. For those living or visiting the western reaches of India, Kamshet and nearby destinations are the ideal spots of paragliding. Kamshet Paragliding Adventure is approximately 102 km from Mumbai, 48 km from Pune, and 18 km from Lonavala
1) You need to book paragliding at least one day prior by paying 500 per person online.
2) Reporting time will be either in the morning or in the afternoon. It will be notified on call a day prior.
3) There is an extra cost of jeep traveling from meeting point to flying point. One-way cost (Rs.600) will be divided into number of passengers.
4) There is an extra cost Rs.500, if you want photos and videos.
General Paragliding Questions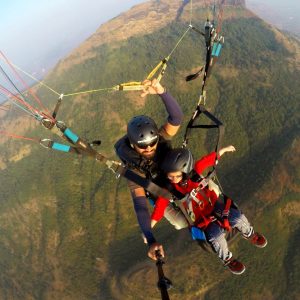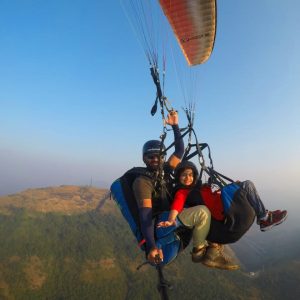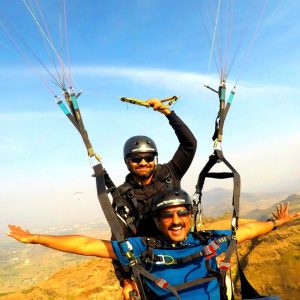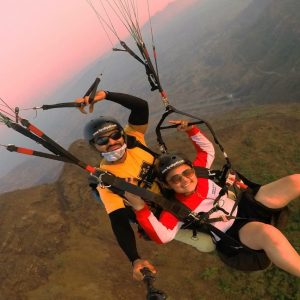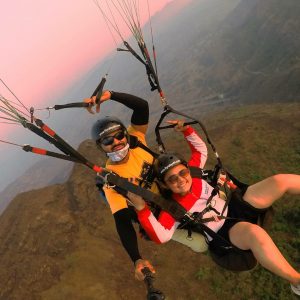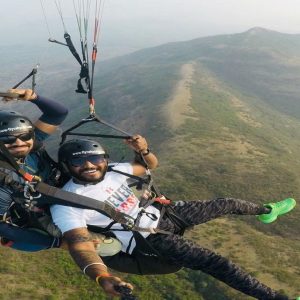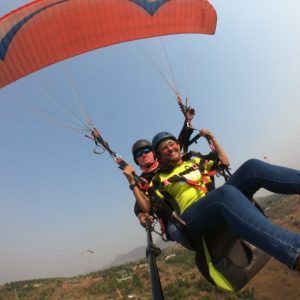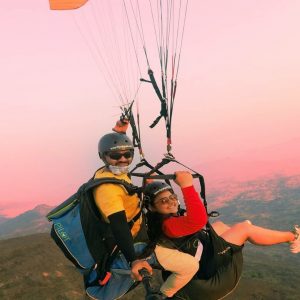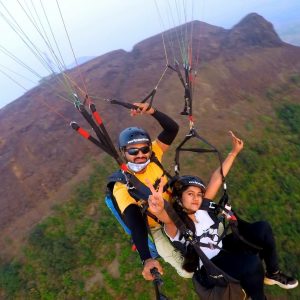 Mayur Lohar
"Awesome place for a perfect weekend adventure"
Darshan Kankirad
" Best Experience of paragliding....
Evening session are better than morning.. "
Sonali Kadam
" Thrilling Experience.
Yess our experience was amazing...
Your Staff is very co operative...
Made us feel comfortable during Glid."
Why paragliding at kamshet?
Kamshet Paragliding Adventure is the best place for paragliding
India is known for its high mountain ranges, mountains, valleys, Himalayas, and the Western Ghats region and is suitable for paragliding. That is why the tandem paragliding in kamshet area is one of the best places for paragliding in India. Kamshet is 110 km from Mumbai and 45 km from Pune, and 18 km from Lonavla. Paragliding kamshet pune is located in western ghats, so the surrounding area is a high mountain area, that's why sometimes you have to take a short walk to go to many take-off sites for paragliding. The climate here is hot semi-arid, and the average temperature ranging between 20°C to 26°C. The elevation of Kamshet is at 670 m.
Kamshet Paragliding Adventure Height
There are four sites for paragliding at Kamshet. Tower Hill (East & West), Shelar hill, and Pawna hill. The take-off point of tower hill is 900m above sea level, i.e. 230 m above the ground. Also, the take-off of Shelar hill is at a distance of 720m above sea level. The favorable environment for paragliding at Kamshet is the only reason why? Kamshet has become the "best place for paragliding in India". The paraglider is designed to be decent, but after taking off at paragliding kamshet lonavala, we can go higher in the sky by increasing the altitude. Otherwise, elsewhere after take-off, we just come to the ground from the air and land on the ground, and this is only possible due to the wind conditions here.
While paragliding at kamshet, we can experience all these things like mountains, valleys, rivers, streams, forts, big dams, green gar, thick bushes. And yes,you can experience the unforgettable moment of watching the sunset while flying in the sky at paragliding kamshet pune.
Best time for Kamshet Paragliding Adventure
The monsoon lasts from June to Oct, so paragliding kamshet pune lasts from mid-Oct to the last week of May. Nov dec months are known as the pink-cold months. From Oct to Jan, the air flows from east to west. It is only possible to fly early in the morning, as the flyable wind conditions required for paragliding are available approx from 7 am to 1:30 pm in winter. The air conditions between Dec and Jan are smooth thermic so it is possible to take good height while flying. During these months, sometimes flying is done all day long. From Feb to May the wind blows from west to east, the air coming from the sea is cold and sometimes the wind speed is also seen to be high. In summer, the flyable wind blows after 0:03 pm, so in summer, evening flying takes place, from around 0:04 pm to sunset. The joy of soaring in the air at such a time is something else.
​
How much does Kamshet Paragliding Adventure Cost?
Paragliding at kamshet price starts at just Rs.3000/- per person. There are three types of joyrides:
Bliss Joyride
Instructional Joyride
Acro Joyride
Each ride have different specification and price.
Paragliding kamshet pune is eagerly waiting for you to give you this experience of paragliding. Tandem paragliding in kamshet will be the best trip of your life, and on your way back from paragliding at kamshet you will take with you an unforgettable moment that will stay with you for the rest of your life.